by A.man.I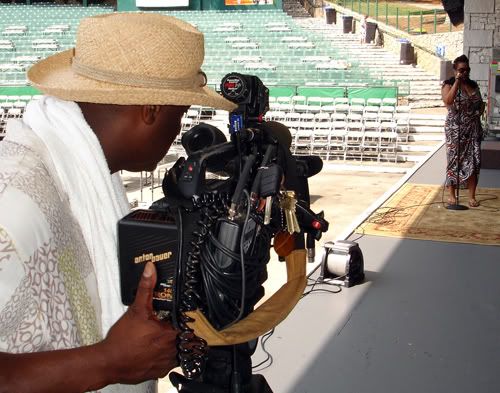 I'm back on the HDNews wagon. This week I worked with photojournalist Jeff Moore on a story about entertainers who are being affected by high gas prices.
On Wendesday, we hung out with Jill Scott and her tour manager as she prepared for her concert in Atlanta. Although Scott isn't having major issues, other artists especially smaller independent acts are having trouble affording tour buses. Overall ticket sales are down for concerts, but the shows will go on.
I'm traveling to Orlando FL., on Friday to cover another story with freelance cameraman Mario Page.